Not put off by my guest appearance on 21st February 2018, Andy Aliffe invited me back on to his 'Emperor's Bits' show on Wycombe Sound on 4th April 2018 – this time talking about the early days of the 'punk' scene in High Wycombe.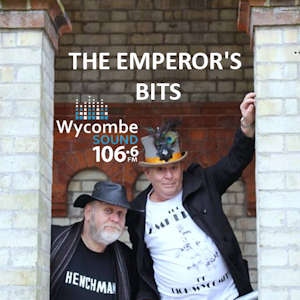 This was another hugely enjoyable hour were I was joined and helped out by friend and Wycombe Sound's Punkarolla host, Andy Chalk.
We got a chance to remind listeners that the likes of The Sex Pistols, Damned, Clash, and Stranglers all played the legendary Nag's Head back in 1976 – while the following year the same venue hosted artists including The Jam, XTC and Elvis Costello.
Of course, we couldn't leave without a mention for ex-High Wycombe Grammar school boy Ian Dury, who played High Wycombe during his early career with Kilburn and The Highroads, before returning with his Blockheads on the Bunch of Stiffs tour at The Town Hall in October 1977.
Highlight of the show for me was hearing former Bucks Free Press junior reporter Janice Raycroft talking about the iconic Sex Pistols at High Wycombe college in February 1976. Janice, now editor of Buckinghamshire Life magazine, recalled in vivid detail her interview with Johnny Rotten, seeing Sid Vicious wielding a knife and the mixed reaction of the audience.
The show also briefly touched on the 50th anniversary of the first ever 'Blues Loft' gig at The Nag's Head and it's hoped a further edition of The Emperor's Bits will be dedicated to the history of this sadly lost venue.
As a means of historical record I've included the audio of the interview with Janice Raycroft below.