Saturday 4th June 1977 saw some of the biggest queues ever seen at The Nag's Head, as The Jam returned for their third performance of the year.  In the month or so leading up to this appearance, the London band had released their debut single and album, appeared on Top of The Pops and had become one of the hottest live acts on the pub circuit.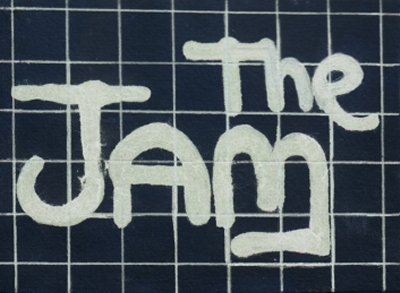 However, they were rapidly outgrowing pubs.  They could quite easily of sold out the venue two times over – and their appearance was as much as thank-you to promoter Ron Watts, as anything else. Ron had championed the band at The 100 Club, as well as The Nag's Head – Watts was a happy man that evening.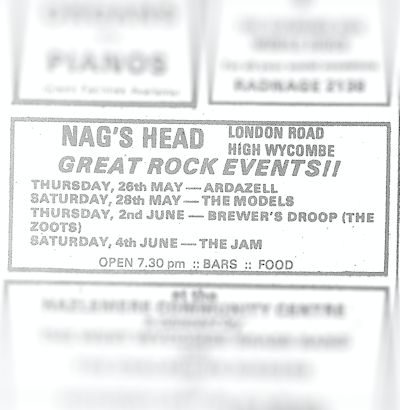 Watts recalls The Nag's Head appearance in his autobiography [100 Watts – A Life in Music] when he noted The Jam attracted more girls than any other band he had promoted:
"The amount of girls in school uniforms waiting in the queue was amazing."
Watts added:
"The girls were all over Bruce Foxton, for some reason, which pi**ed Paul Weller off, who thought as singer, they should go for him."
 Watts was also taken aback by the band's stage presence and cited them as his favourite live act following the initial outbreak of punk in 1976:
"For a three piece The Jam were a sensation.  It was very brave of them to be doing the sort of soul covers they were playing, when everyone around them was singing about rioting and political events.  They went down a storm."
It was clear after this night that The Jam would move on the bigger things and bigger venues.  For Watts, that meant looking at promoting gigs at The Town Hall on a regular basis.
This is The Jam performing their second single, 'All Around The World' on Top of The Pops in July 1977.  They would play High Wycombe Town during the week it was released.