Tuesday 17th December 1963
The Rolling Stones play their third gig of the year at High Wycombe Town Hall. An advert in the Bucks Free Press includes the added draw of seeing a 'selection of MISS HIGH WYCOMBE'. Admission 7/6 (37 ½p).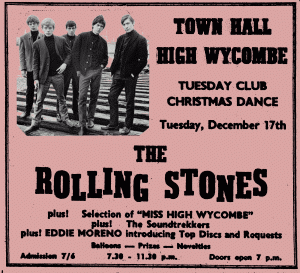 A picture taken backstage showing Mick Jagger and Keith Richards is archived on the SWOP site.