My long-time friend 'Martin63' suggested that a page dedicated to the record shops of High Wycombe would be a great way of stirring memories – so here it goes.
For fans of live music, alongside the actual live music venues themselves and the pre-gig pubs, the next most significant places were probably the local record shops. High Wycombe has been blessed with a number of record shops over the years – the names that spring to mind are; Percy Priors, Scorpion, Venus and most recently Counter Culture.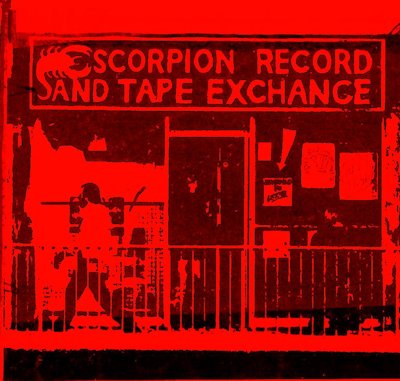 If you have any memories, pictures or memorabilia relating to the record shops in High Wycombe, please reply to this post or get in touch via the contact page.
By way of jogging some memories, this is what I can remember.
I'm assuming that the first record store in High Wycombe was Percy Priors in White Hart Street?  A picture from the SWOP website show this shop dating back to the mid 1950's.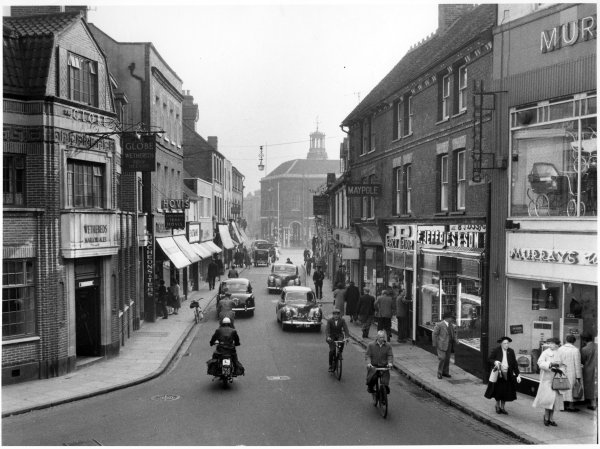 When the Octagon Shopping Centre opened in the late 1960's, Percy Priors opened another shop on the upper floor specialising in instruments and sheet music.  The record shop continued in White Hart Street but later became Harlequin Records and then Our Price.
Elsewhere in the Octagon, there was Derek Records (this later became Venus Records).  This was situated in Octagon Parade and close to Mike Keen Sports.
There was also a record stall at the market held in an area behind the old bus station and next to the original location of Sainsbury, in the Octagon shopping centre.
Perhaps the most famous record shop in High Wycombe was Scorpion Records along the Oxford Road.  Scorpion opened in late 1977/early 1978 next to Sun Music.  Scorpion bought and sold second-hand records and cassettes but also quickly became the main outlet for tickets for local gigs – particularly Aylesbury Friars.  For high demand gigs it was not uncommon to have queuing along the pavement outside.
Another record selling outlet opened at a similar time to Scorpion. Rising Sun records was situated at the rear of Wycombe Fayre – a small indoor shopping area that opened in the middle of 1977 on the site of the original Woolworth's store on Church Street.  Rising Sun was a regular meeting point for music fans and had a great selection of punk and new wave singles.  In 1979 'Rising Sun Records' a released a double A side single featuring local punk bands The Xtraverts and Plastic People – that is now a collector's item.  Rising Sun eventually closed, with Wycombe Fayre being replaced by The Chiltern Centre in 1987.
It was back in 2006 that Scorpion shop owner Jeff Amor was finally forced out to make way for an expanded Sainsburys.  Co-workers Stegg and Cheryl kept the independent flame alive with Counter Culture in Desborough Road but that was eventually hit by the trend towards digital downloads and closed down in 2015 – thus Wycombe was left without an independent record shop for the first time in more than 50 years.
Filmmaker John Rogers made a video in late 2004 documenting the existence of Scorpion Records. It is a wonderful piece of social history.