Thursday 23rd September 1976 – Vibrators and Damned – Nag's Head
This 'punk' double header featuring The Damned and The Vibrators came just two days after the infamous 100 Club Punk Festival in London and was arranged by Ron Watts who was now back as the main promoter at The Nag's Head in High Wycombe.
The Vibrators had been formed earlier in 1976 by 31 year Ian 'Knox' Carnochan.  They had converted to 'punks' (essentially cutting their hair) on the lead up to the 100 Club Punk Festival where they also backed guitarist and producer Chris Spedding.  It's unclear if Spedding also took the stage for their appearance at The Nag's Head.  Spedding had produced the first ever Sex Pistols demos (recorded in May 1976) and had a playing career that included playing with The Wombles.  The Vibrators were signed to RCA records on Spedding's recommendation and released their first ever single 'We Vibrate' in November 1976.
The Damned were playing what is believed to be their 8th ever gig.  They had formally debuted at The 100 Club on 6 July 1976 as support to The Sex Pistols.  There are also unconfirmed stories that they also played at The Nag's Head a few days later but this either didn't take place or could have been a practice session/gig arranged with the help of Ron Watts who had taken on the brave decision to manage the band during the summer heatwave of 1976 as a replacement for Andrew Czezowski.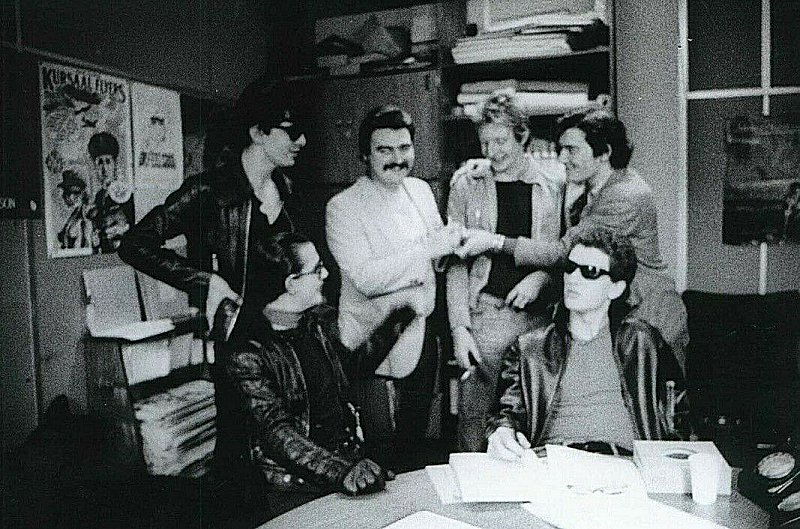 The line-up of The Damned that took the stage at The Nag's Head for their September 1976 appearance was Dave Vanian (19 years old, vocals), Brian James (26, guitar), Captain Sensible (Ray Burns) (22, bass) and Rat Scabies (Chris Miller) (21, drums).  They ripped through a set that was likely to have included '1 of the 2, New Rose, Comfort, Help, Fan Club, I Feel Alright and So Messed Up.
The performance of The Damned that evening would help inspire a few in the audience to form their own 'punk' bands. The Damned themselves would return to the venue the following month for a chaotic evening that would lead to Ron Watts quitting as their Manager.