High Wycombe punk legends The Xtraverts opened the third 'No More Heroes' all-day event at The Phoenix Bar in High Wycombe on Saturday 24th June 2017.  They played a short set as a way of thanking the other bands for helping to celebrate lead singer Nigel Martin's 60th birthday.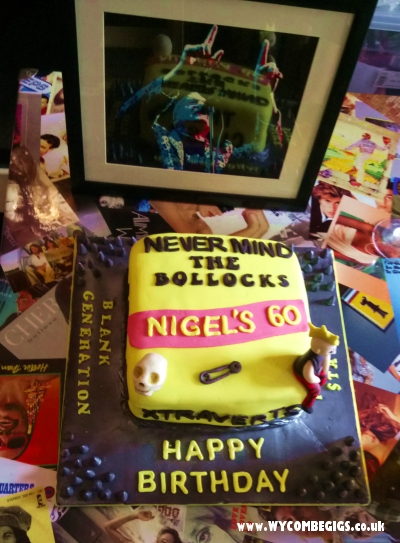 Also scheduled to be on the bill were:
Satellites
Rebel Station
Feckin Ejits
Ambition Demolition
5 Go Mad
Acid Attack
Shag Nasty
Nuffin'
Murderball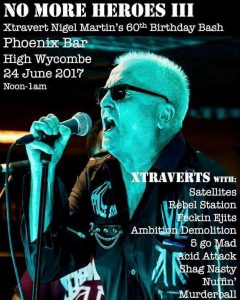 The event follows two previous successful No More Heroes events promoted by Nigel Martin. The two day 2016 bash included Xtraverts, Pussycat and The Dirty Johnsons, East Town Pirates, Dragster, Rage DC and Healthy Junkies.
The 2017 event saw The Xtraverts take the stage at about 1.30pm (yes, in the afternoon!). After a short rendition of 'Happy Birthday' by the other band members, Nigel took to the stage as the band crashed through four numbers – old favourite, 'Police State', plus both sides of their new single ('21st Century Motorbike' and 'Wild Boys, Wild Youth'), before finishing with their classic, 'Speed'.
If you have any pictures or videos from the day, you are welcome to post them in the comments section below or send links via email.