Please join me on Twitter @wycombegigs
I launched the @wycombegigs Twitter feed in September 2019 to help promote the wycombegigs.co.uk website and allow easier sharing of memories, pictures and memorabilia.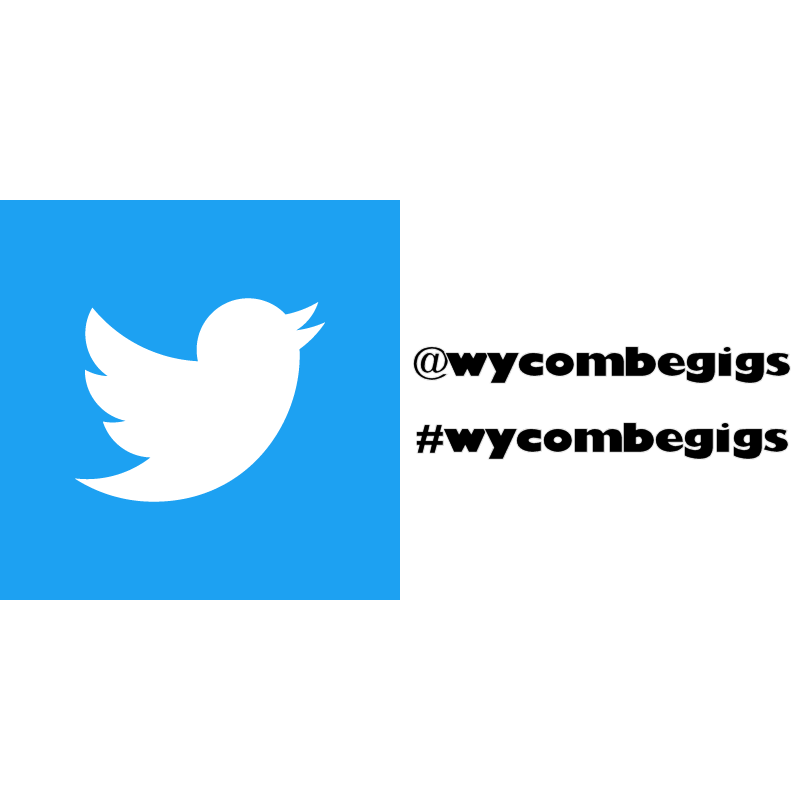 I also want to help promote forthcoming gigs in and around High Wycombe.
Please include @wycombegigs in any gig promotion tweets and I will endeavour to share.
Main site updates will also notified on the @wycombegigs feed
Retweets, mentions and general comments, most welcome.
Cheers
Paul @wycombegigs