High Wycombe punk legends The Xtraverts released their first single in 36 years on Friday 9th June 2017.  The re-energised version of the band, with roots dating back to 1976, blast out two new tracks, '21st Century Motorbike'and 'Wild Boys, Wild Youth' that manage to capture the energy of their live performances at least as well as any of their previous three singles.
The limited edition release comes on purple vinyl and is available through the band's website, with quantities also distributed through local record shop outlets – The Record Shop, Amersham and Sound of the Suburbs, Ruislip Manor.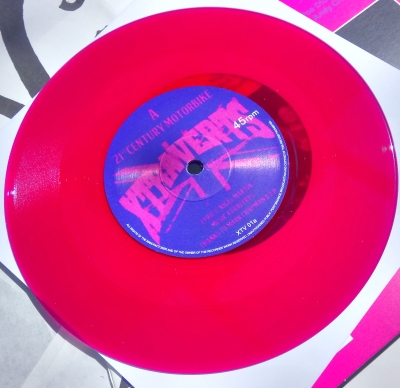 For those keeping a list, The Xtraverts' first single was released in 1978 – 'Blank Generation' and 'A-Lad-Insane' both being live favourites.  A year later they shared a release with fellow Wycombe punk outfit Plastic People – Xtraverts contributing 'Police State', with Plastic People delivering 'Demolition'.  Completing the trio in 1981, of what are now hugely collectable punk vinyl releases, was 'Speed' backed with '1984'.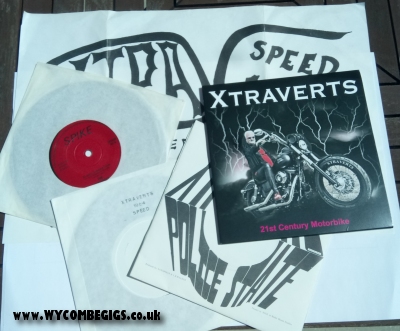 Line-up of the band at the time of the 2017 single was Nigel Martin (vocals), Poe Diddley (lead guitar), Nick Chapman (rhythm guitar), Andy Chalk (bass), Reg Charles (drums).
Postscript: The Xtraverts played both sides of the single during a short afternoon set to mark the opening of Nigel Martin's 60th birthday bash at The Phoenix Bar High Wycombe on Saturday 24th June 2017.