Swindon based XTC released their debut album White Music on 20 January 1978. The Virgin record release came just over six months after they had made two appearances at The Nag's Head.  Their debut at the London Road venue came on 16 May 1977, with promoter Ron Watts bringing them back again on 6 June 1977.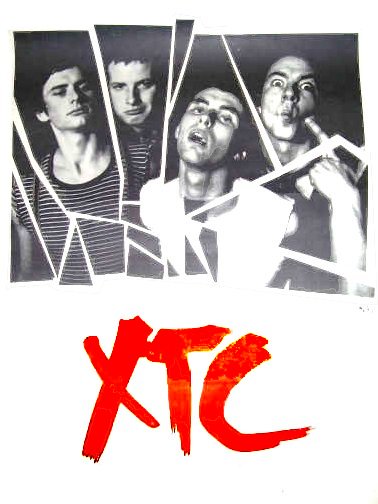 White Music included classic pop singles 'Radios in Motion', 'Statue of Liberty' and 'This is Pop', plus their take on Bob Dylan's 'All Along the Watchtower'. The album, recorded at The Manor Studio in Oxfordshire, was put to tape at the time of their Nag's Head appearances and produced by John Leckie.
The XTC line-up for White Music was Andy Partridge (guitar and vocals), Colin Moulding (bass and vocals), Barry Andrews (keyboards and piano) and Terry Chambers (drums). That line-up would record follow-up album Go 2 in October 1978 before a change of personnel saw Barry Andrews depart – eventually opting not to replace him with another keyboard player and instead bring in second guitarist Dave Gregory.  XTC would go on to record the straight pop album Drums and Wires – recorded at Townhouse Studios in West London and produced by Steve Lilywhite after the band were apparently impressed with his work on Siouxsie and the Banshees debut The Scream.  The second single from the album, 'Making Plans for Nigel', would become a Top 20 UK hit just a few weeks after a May 1979 appearance at High Wycombe Town Hall.
For your listening and viewing pleasure
White Music – Full Album audio via YouTube
BBC Sight and Sound – March 1978
Live on French TV – Chorus 1978