Sad to hear the news of the passing of High Wycombe musician Les Payne on Monday 1st May 2017 at the age of 74.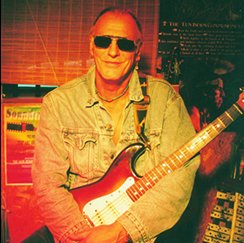 Les had been an institution in the local live music scene for close on the past 50 years. His fans will remember him as the man who always had time for a chat.  It's estimated that he played over 6,000 gigs, making him one of the most prolific live acts in Britain and prompting an award and a number of TV appearances in the early 1990's.
Speaking to the press in 2012 he said "I have been gigging for over 50 years. It is kind of sad in a way as the way pubs used to be has almost disappeared.
"The whole thing has gone a bit pear shaped. It is very hard to make any money being a musician unless you are really famous."
Les grew up on the Isle of Wight and he did his first gig when he was only 14, in 1956. He moved to Thame in 1963 and was most recently living in Chairborough Road in High Wycombe, where he ran his Dreamcatcher studio.
In 1991 he picked up an award for his gigging exploits – taking the Harp Beat Rock Plaque for representing musicians who played music for a living but hadn't become a household name.
He dubbed himself 'The Nearly Man' in a mini documentary made in 2015.
One of his claim to fame is that he recorded David Bowie's 'Star' before it appeared on the Ziggy Stardust album.
He supported many acts during his long career, including Genesis, Mott the Hoople and Skid Row (featuring Gary Moore). He also played in late 1970's band Mainland who released records on the Christy Records label. His solo career also stretched across five decades.
In 1981 he produced Marillion's first demo cassette release featuring early versions of 'He Knows You Know', 'Garden Party' and 'Charting The Single'.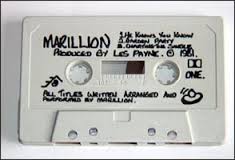 In 1982 Les gained publicity from DJ Kenny Everett for his single 'Who Would Be The Winner'. It was an anti-war song in protest at the Falklands War.  It was promptly dropped by Les's own record label and banned from almost every radio station because of the message it conveyed.
Commenting on the current music scene back in 2012, he said: "X-Factor is a bit annoying in some ways because it is so about TV. It is not about a career in music. I feel sorry for a lot of the people on The Voice too. Tom Jones said at least we know they will be ok, but they are not. It is not easy. It is a really tough business. I think it has become even tougher."
He has three sons- Crispin, 50 and Elliot, 36.- His third son, Ritchie, passed away in 2010 aged 28. He also had two step children, Libbie, 34, and Josh, 31 with his wife, Pennie.
The Nearly Man – (Story of Les Payne) – documentary 2015
TV appearance 2006
Playing Gentle Man
You are welcome to post your memories and tributes to Les in the comments section or send an email.