London punk group The Models made an early headlining performance at The Nag's Head on Saturday 28th May 1977.  The band had been formed in Harrow earlier in 1977 as The Beastly Cads but changed their name The Models after just two gigs.  The line-up consisted of Cliff Fox (vocals and guitar), Marco Pirroni (guitar), Mick Allen (bass) and Terry Day (drums).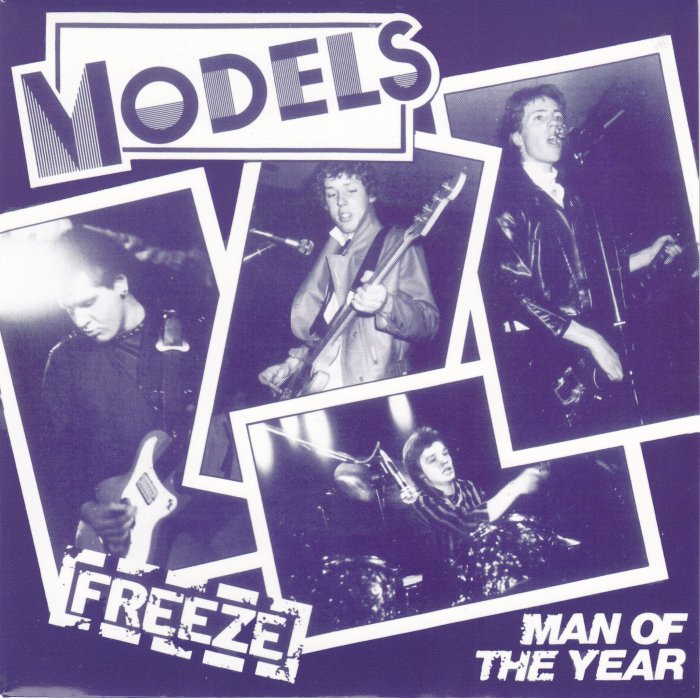 Pirroni had famously played with Siouxsie & The Banshees at their debut gig at The 100 Club in September 1976 but had not formed part of the new look Banshees that had played at The Nag's Head in March 1977 and earlier in May 1977.  Kris Jozajtis attended the latter gig and recalls The Models as support.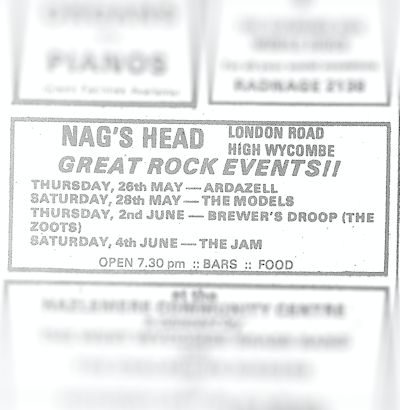 Post their Nag's Head appearances, The Models recorded a John Peel session (July 1977) and released what would be their only single – the double A side 'Freeze'/'Man of The Year' – on the Step Forward label.
Their early gigs included the controversially titled 'I Wanna Form My Own Nazi Party' – it was apparently aimed at some of the early punks who thought it was 'cool' to wear swastika arms bands (this included Siouxsie!).  However, it was taken the wrong way and was dropped from their set as the year went on.
Pirroni and Allen later formed 'post-punk' band Rema-Rema.  Guitarist Pirroni would then join drummer Terry Day in a new look Adam & The Ants.  The later would play High Wycombe a couple of times in the late 1970's and early 1980's.  Allen would go on to form Wolfgang Press – later signed by 4AD and performing between 1983 and 1995.
The Freeze – Step Forward single 1977
John Peel Session – July 1977