Siouxsie and The Banshees released their long-awaited debut album on Monday 13th November 1978. 'The Scream' consisted of 10 previously unreleased tracks but most already live favourites with a growing fan base.  It proved an instant chart success in the UK, peaking at No.12 and going on to be regarded as a watershed in the transformation from the 'punk' musical genre to what would soon be branded 'post-punk'.  40 years after its release is still sounds as fresh and stark as the day it was released.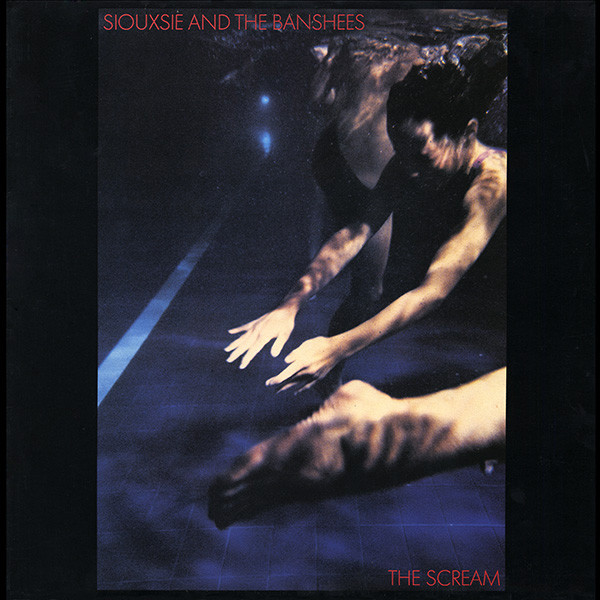 The Banshees had played High Wycombe on three previous occasions. Their most recent had been a riotous affair at The Town Hall in April 1978.  Prior to that they had appeared twice at The Nag's Head in early incarnations of their line-up.  In March 1977, they played what was their fourth ever gig (not third as widely documented) when they supported Johnny Thunders.  They returned as headliners in May 1977 – both appearances including Peter Fenton on guitar.
Both those early appearances at The Nag's Head were sparsely attended and it was only when John McKay replaced Fenton on guitar later in 1977 that the now iconic Banshees sound would develop. Two John Peel sessions would follow and a 'sign the Banshees' campaign would culminate in a deal signed with Polydor in June 1978 for a rumoured advance of £400,000.
A debut single, 'Hong Kong Garden', followed in August 1978 and the tracks for the debut album were recorded the same month and produced by Steve Lilywhite. Commenting on the album, bassist Steve Severin has said: "None of the songs were about current affairs. That was deliberate, as I saw that as a downfall of a lot of the so-called 'punk' bands."
For your listening and viewing pleasure
Metal Postcard/Jigsaw Feeling – Old Grey Whistle Test – 7 November 1978 – BBC TV