Claire from Ruby Moon has kindly been in touch with details about the 2017 Frog Fest in High Wycombe – happening on Sunday 28th May 2017 in the High Street.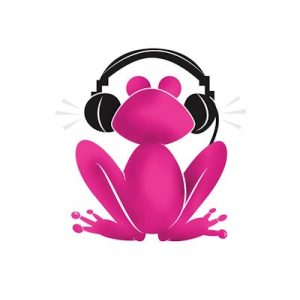 Frogfest happens because of HWBIDco and the town centre businesses.
The one day family festival aims to raise the profile of the town, and make it a more attractive place to spend time. In its fourth year, Frogfest has grown, and attracted around 4,000 people to the town in 2016.
With 18 bands, two stages, Covent Garden street performers and walkabouts, bandana printing, circus skills and hooping  workshops, bubble shows, Bollywood Punch and Judy, and festival food stalls, there will be plenty to keep everyone happy.
Running order:
11.30 – 12.50 – 20 mins -Acoustic stage- High Wycombe Acapella Group
12.50 – 12.15- 25mins – Main stage – Tamashii Daiko – Drummers
12.15 – 12.40 – 25 mins – Acoustic stage –Bethany Roberts – Hand of the Heron
12.40 – 13.10 – 30 mins -Main stage – Dolly and the Dinosaur – Battle of the bands winner
13.10 – 13.35 – 25mins –  Acoustic stage- Thanx
13.35 – 14.05 –30 mins – Main stage – Little Wing
14.05 – 14.30 – 25 mins -Acoustic stage – Tony Hill
14.30 – 15.10 –40 mins – Main stage – New Foundations
15.10 – 15.35 -25 mins – Acoustic Stage – Vapour Trail (Rob Davies)
15.35 – 16.15 – 40 mins – Main Stage – Buzz
16.15 – 16.40 – 25 mins – Acoustic Stage – Andrea Wilde
16.40 – 17.20 – 40 mins – Main Stage – The Riffs
17.20 – 17.45 – 25 mins – Acoustic Stage – The Purple Lights
17.45 – 18.30 – 45 mins – Main stage – The Running Guns
18.30 – 19.00 – 30 mins – Acoustic Stage – Mempihs Rattlesnakes
19.00 – 19.45 – 45 mins –Main Stage – The Lagan
19.45 – 20.30 – 45 mins – Acoustic Stage – Gator Dog Snappers
20.30 – 21-30 – 60 mins – Main Stage – Cable Street Collective
See www.facebook.com/HWfrogfest for more information
This is a sampler from Frog Fest 2016