This page was initially written during the early months of 2018 as a brief introduction to my ongoing research of the history of live music in High Wycombe for the 50th anniversary of 1968.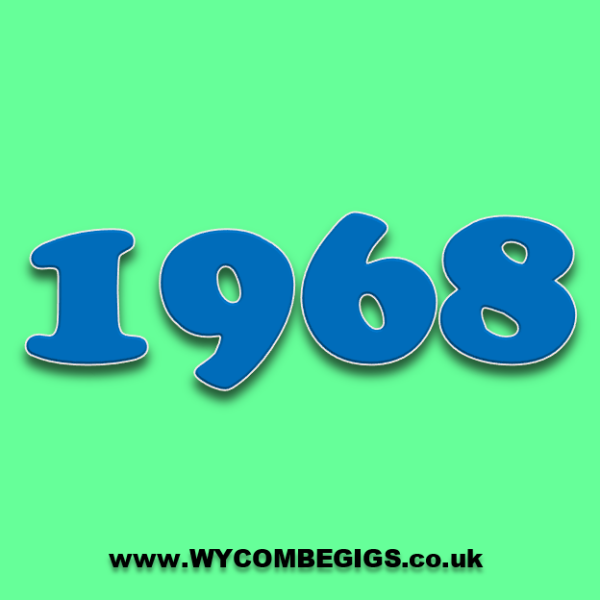 1968 saw another boom in the popularity of live music throughout the UK and the High Wycombe venues were quick to take advantage of the growing market. The already popular High Wycombe Town Hall, was eventually joined by what would become an iconic live music venue in the Town – The Nag's Head in London Road.
Well-known names to appear at The Town Hall included Traffic, The Herd, Love Affair, Amen Corner and a return for the ever popular Move.  Legendary Rock 'n' Rollers Bill Haley and The Comets would also appear at the Town Hall during the twilight of their career.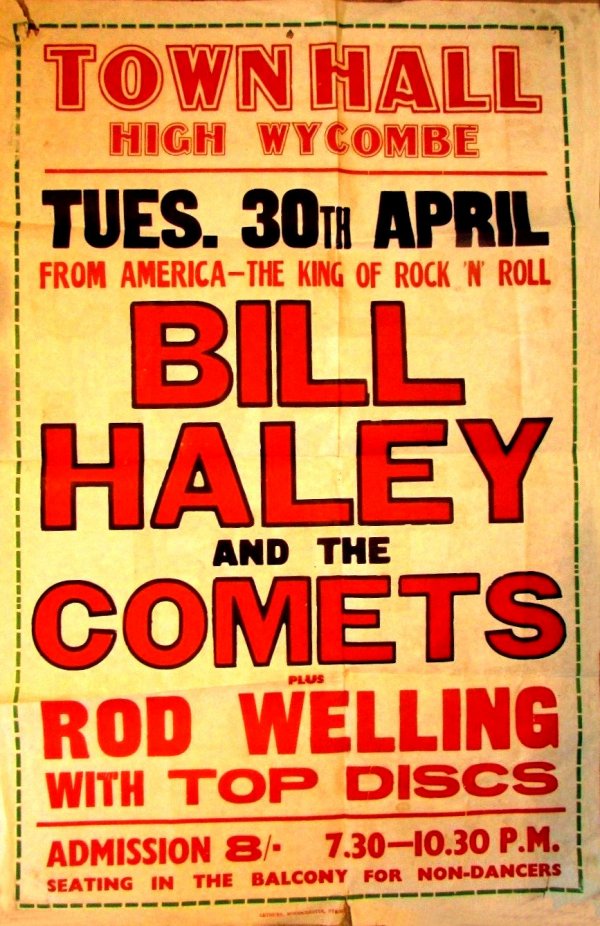 The Nag's Head would kick into life in April 1968 when young promoter Ron Watts took his 'Blues Loft' events to the upstairs room – initially bringing in cult Blues artists 'Champion' Jack Dupree, Shakey Vick and Savoy Brown. Later in the year he would promote an early 'out of London' show for Jethro Tull.
During a year when High Wycombe town centre saw the building of their new Octagon shopping centre, other venues would also look to take advantage of the demand for hearing the latest music being played on BBC Radio 1 (launched in September 1967) – either through Discos or live gigs – this included The Townfield House in Totteridge Road who hosted a very early appearance for 1970's glam rockets in the making, Mud.
I plan to feature articles relating to the most memorable and significant gigs of 1968. As mentioned, the research is ongoing and once again, I would be delighted to receive your High Wycombe music related memories and memorabilia from the year 1968. Please use the usual contact methods.
In the meantime, and as a brief insight into the musical landscape of 1968, take a scroll through the list from the link below and see how many tracks you are familiar with and then realise they are ALL from 1968 and a good half-dozen or so played High Wycombe during the same year!