Tuesday 16th February 1977 – Matlock leaves The Pistols
News began to emerge that Glen Matlock's time with The Sex Pistols could be at an end.  On 11th February 1977, Sid Vicious had 'auditioned' as their new bass player (even though, in true punk fashion, he could not play the right notes or keep in time).
Vicious (aged 19, real name John Beverley) had followed the Pistols since their formation in late 1975. He had attended their infamous performance at High Wycombe College in February 1976 – after the gig he was seen staggering around with blood dripping from his hand having smashed a window trying to get into the Pistols tour van.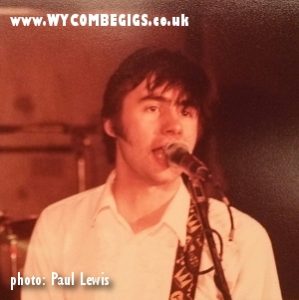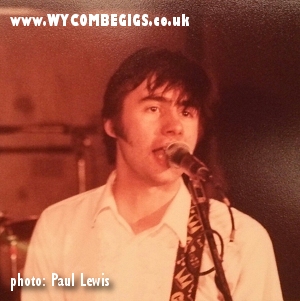 Matlock's departure was eventually confirmed by Pistols Manager Malcolm McClaren on 28th February 1977 – a telegram to the music press claiming he had been 'thrown out', because he 'went on too long about Paul McCartney'.  A 19 year old Matlock would later deny he had been sacked, stating in a leaving agreement that he had 'resigned'.  He was paid off the sum of £2,966.98 plus £25 for work with The Sex Pistols at a recording session on 3rd March 1977.  The agreement also stated Matlock would receive one-quarter share of royalties for the songs he had co-written.
Matlock had played with The Sex Pistols in High Wycombe for both the February 1976 appearance and the September 1976 outing at The Nag's Head.  But his departure from the most famous punk band of all time would not end his performing days, or the chance to see him High Wycombe.
Shortly after his Pistols exit he would be seen down the Nag's Head during a time where he was looking for recruits for a new band – the group would eventually emerge towards the end of 1977 as The Rich Kids.  Matlock would go on to appears with at least another four acts in High Wycombe during his performing days, including The Rich Kids, Jimmy Norton's Explosion, The Spectres, London Cowboys and Dead Men Walking.  At the time of this post he was still touring in 2017 at the age of 60.