London based band The Boys returned to The Nag's Head on Thursday 21st July 1977 for what is believed to be their first headline performance at the famous High Wycombe venue.  The origins of the band date back to late 1975 and they emerged out of the London punk scene a year later – signing a record deal with Liverpool based NEMS records in January 1977.
The line-up consisted of Matt Dangerfield (guitar/vocals), 'Honest' John Plain (guitar/vocals), Casino Steel (keyboards/vocals), 'Kid' Reid (bass/vocals) and Jack Black (drums).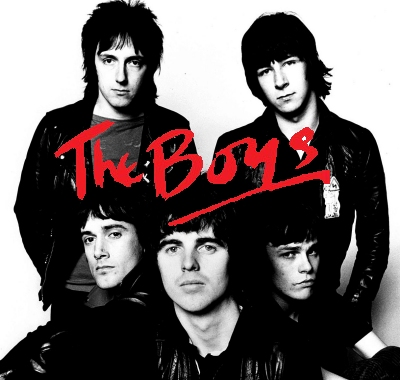 An earlier appearance at The Nag's Head in February 1977 had seen them support The Jam.  The rise of the latter had been dramatic and two days after The Boys' July 1977 appearance at The Nag's Head, The Jam would take to the stage at High Wycombe Town Hall for the highest profile gig in the Town for many years.
Meanwhile, The Boys were still awaiting the release of their debut album – recorded in May 1977 and eventually released in September 1977 as the self titled The Boys.  Two singles were also released in 1977 – 'I Don't Care' and then 'First Time'.
You can hear the full album audio via YouTube
Pure 1977 power pop punk
References:
Official band website http://www.theboys.co.uk/